Definition of LOVE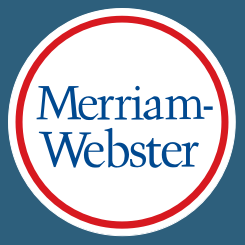 ˈləv
1 : a feeling of strong or constant affection for a person motherly/maternal love fatherly/paternal love See More Examplesbrotherly/sisterly love Children need unconditional love from their parents.Hide 2 : attraction that includes sexual desire : the strong affection felt by people who have a romantic relationship a declaration of love He was just a lonely man looking for love. See More Examplesromantic love unrequited love After all these years, they're still very much in love (with each other). [=they still love each other]Hide
3 : a person you love in a romantic way a lost love You never forget your first love. [=the first person you loved in a romantic way] He was her one true love. = He was the love of her life.
1a(1) : strong affection for another arising out of kinship or personal ties maternal love for a child
(2) : attraction based on sexual desire : affection and tenderness felt by lovers After all these years, they are still very much in love.
(3) : affection based on admiration, benevolence, or common interests love for his old schoolmates
b : an assurance of affection give her my love
2 : warm attachment, enthusiasm, or devotion love of the sea
3a : the object of attachment, devotion, or admiration baseball was his first love
b(1) : a beloved person : darling —often used as a term of endearment
(2) British —used as an informal term of address
4a : unselfish loyal and benevolent (see benevolent sense 1a) concern for the good of another: such as
(1) : the fatherly concern of God for humankind
(2) : brotherly concern for others
b : a person's adoration of God
8 : a score of zero (as in tennis)
9 capitalized, Christian Science : god at love
: holding one's opponent scoreless in tennis
in love ˈləv
transitive verb
2a : to feel a lover's passion, devotion, or tenderness for
(2) : to fondle amorously
(3) : to copulate with
3 : to like or desire actively : take pleasure in loved to play the violin
4 : to thrive in the rose loves sunlight { // Get the script container. let container = document.getElementById("open-web-comments-widget"); // Add the header. let header = document.createElement("div"); header.className = "open-web-comments-header"; header.innerHTML = 'Seen & Heard]]>
'; container.parentNode.insertBefore(header, container); // Add the div for the openweb comments. let openwebDiv = document.createElement("div"); openwebDiv.className = "pitc-div"; openwebDiv.setAttribute("data-spotim-module", "pitc"); container.parentNode.insertBefore(openwebDiv, container); // Create the openweb tag. let openwebScript = document.createElement("script"); openwebScript.type = "text/javascript"; openwebScript.src = "https://launcher.spot.im/spot/sp_704FKM73"; openwebScript.setAttribute("data-spotim-module", "spotim-launcher"); openwebScript.setAttribute("data-post-id", "owl:love"); openwebScript.setAttribute("data-post-url", "http://www.merriam-webster.com/dictionary/love"); openwebScript.setAttribute("data-messages-count", "3"); container.appendChild(openwebScript); }, 5000 );