Seventh Heaven convolution reverb plugin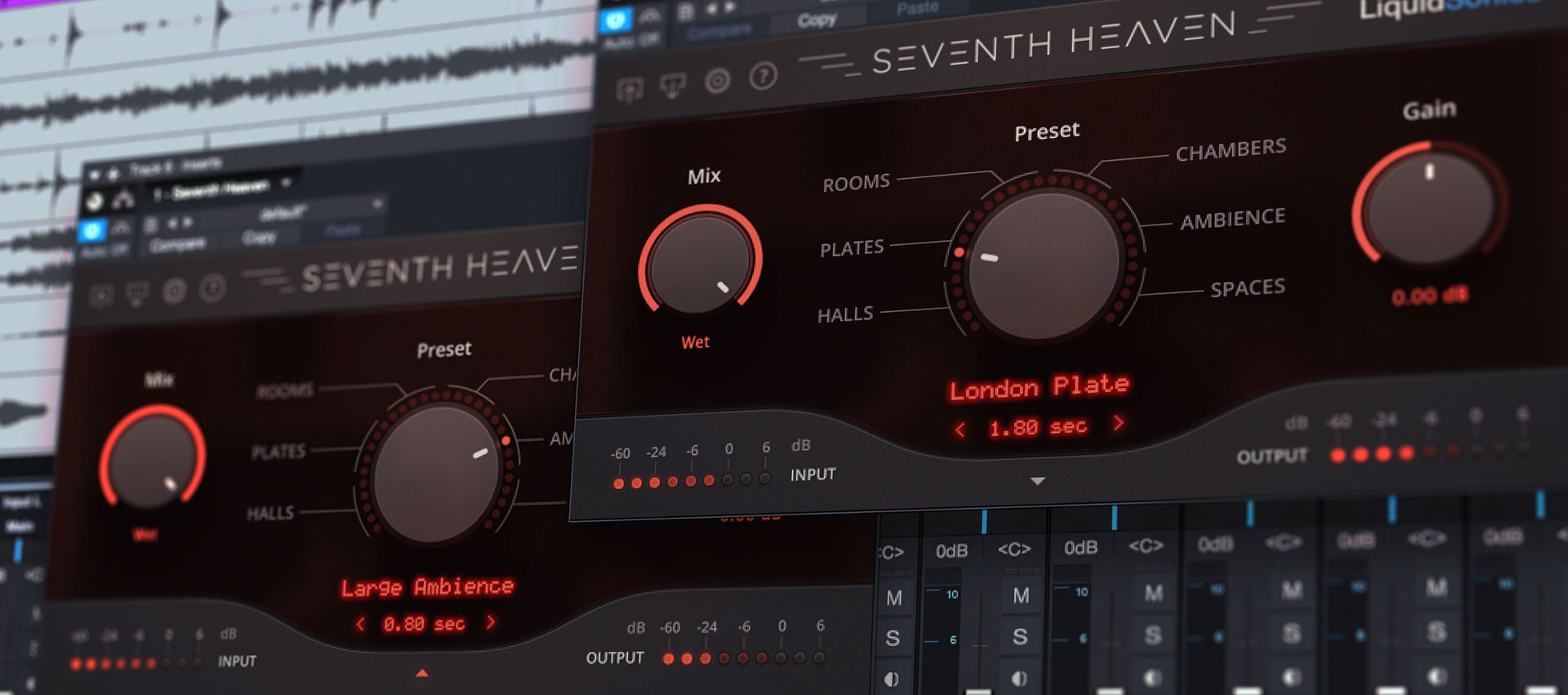 The M7 contains three individual reverb components, early, late and low frequency. All can be perfectly balanced in Seventh Heaven. An unprecedented level of control in a sampled reverb.
Early / Late Mix
The M7's lush, rich tail is perfectly complimented by its pristine early reflections.
Key to balancing a reverb mix is the ability to change the relative level of reflections and tail. Seventh Heaven has individual reverb engines and a precise early/late reverb dial so you can craft the perfect reverb.
Very Low Frequency Reverb
The low frequency reverb in an M7 is a work of art in itself. Especially critical in small rooms, an area in which the M7 excels, the fully modulated low frequency level reverb can be fine-tuned for a perfect mix on drums and percussion.