I LOVE HARVARD
<![CDATA[//<![CDATA[ function AT_adFillSlot(){document.write(' ]]>

Le Deal du moment : -25%

Nike Waffle Trainer 2

Voir le deal

74.97 €

');}//]]> <![CDATA[ Criteo.events.push(function() { Criteo.Passback.RenderAd('criteo_1333293', function(){ var width = "728"; var height = "90"; var slotid = "criteo_1333293"; var div = document.getElementById(slotid); if (div) { var ifr = document.createElement('iframe'); ifr.setAttribute("id", slotid + "_iframe"), ifr.setAttribute("frameborder", "0"), ifr.setAttribute("allowtransparency", "true"), ifr.setAttribute("hspace", "0"), ifr.setAttribute("marginwidth", "0"), ifr.setAttribute("marginheight", "0"), ifr.setAttribute("scrolling", "no"), ifr.setAttribute("vspace", "0"), ifr.setAttribute("width", "728"), ifr.setAttribute("height", "90"); div.appendChild(ifr); var ifrd = ifr.contentWindow.document; var htmlcode =' ]]>

Le Deal du moment : -25%

Nike Waffle Trainer 2

Voir le deal

74.97 €

'; ifrd.open(); ifrd.write(htmlcode); ifrd.close(); } }); });
STAFF. le forum est administré par ungodly hour, sectumsempra, lya, astrophilia, lovebug,
GOLD ANTHEM, sharkloé et lovalova

les réseaux sociaux ci-dessous vous pourrez nous suivre sur twitter, facebook ou bien même rejoindre notre serveur discord pour papoter patate douce.

CONTEXTE HARVARD. Le nom se trouve sur les lèvres d'étudiants à travers le monde, comme une prière d'excellence, comme un rêve à atteindre, une consécration pour leur poursuite d'études. Une part du rêve américain, un synonyme d'excellence et de réussite. Située à Cambridge, dans l'état du Massachusetts aux Etats Unis, l'université membre de l'Ivy League fait parler d'elle aux quatres coins du monde, et attire toute une diversité d'étudiants, américains comme étrangers, en soif d'excellence, et désireux de sortir diplômés de la plus prestigieuse des universités, et ce à une échelle internationale. Artistes en quête de reconnaissance, futurs PDG, avocats de renomée et grands médecins en devenir se croisent dans les couloirs des nombreux bâtiments qui composent l'université, une ville dans la ville, avec ses navettes spécialisées, ses restaurants, ses magasins (mais oui, vous savez, ceux où les jeunes étudiants se pressent pour acheter leur premier pull "Harvard", au même titre que les touristes de passage). Harvard, c'est aussi ses maisons, que chaque étudiant rêve de rejoindre pour appartenir à un groupe, pour trouver son foyer, sa famille tout au long de ses études. Ici, le lot commun de la jeunesse harvardienne suit son cours : romances, amitiés, alliances et conflits s'enchaînent, se font et se défont. Vous pensiez réellement qu'aller à Harvard, ce n'était qu'une lourde charge de travail (et des études hors de prix ?), vous êtes bien loin du compte, et n'êtes pas au bout de vos surprises en posant le pied à Cambridge. Mais Harvard, ce n'est pas seulement ses étudiants. A proximité de l'université vieille de plusieurs siècles se trouve également l'une des plus anciennes villes des Etats Unis, mais également l'une des plus emblématiques : Boston. Le Massachusetts peut se vanter le mérite d'avoir, à proximité de l'université la plus prestigieuse du monde, cette ville surnommée à travers le temps « Berceau de la liberté. ». A elle seule, la ville représente 620 000 habitants, sans compter les innombrables touristes, et visiteurs des Etats voisins. Une telle population, une telle diversité… A Boston, la vie t'appartient. Rien n'est impossible, à condition de le vouloir vraiment. Entre citoyens modèles et âmes en peine cherchant encore leurs marques, la ville brille de mille variétés et de personnalités tout aussi diverses. Et vous, qu'est-ce que vous venez chercher ici ?

les membres du mois Voici les trois mousquetaires du mois qui méritent de recevoir un tonnerre d'applaudissements pour leur activité légendaire. Et les heureux élus sont Pia Sondheim, Carter Reed et Flora Lazzarini.

informations les doublons de pseudos sont interdits. l'activité minimum demandé est de 1 rp par mois. votre compte se retrouve automatiquement en danger après trois semaines sans rp. les réservations d'avatars ont une durée de sept jours maximum. rpg libre, pas de nombre de mot demandé.
before you register
i love harvard, i love harvard, i love harvard
58 topics
5126 posts
TOP-SITES
Aujourd'hui à 11:44
Peyton Redmayne 
your first adventure
i love harvard, i love harvard, i love harvard
créer son réseau . Il y a environ 20.000 étudiants à Harvard, de 130 nationalités différentes. Et ça, c'est sans compter tous les habitants de Cambridge et Boston, qui font vivre la plus grande agglomération du Massachusetts ! Si vous manquez d'idée pour trouver un personnage, c'est ici que vous trouverez les scénarios et autres liens prédéfinis recherchés par les membres.
141 topics
1695 posts
(f/m) l'élite de…
Aujourd'hui à 20:50
Silas Rothschild 
carte d'identité . Boston est une grande ville des États-Unis attirant de nombreuses personnes. Qu'ils soient étudiants rêvant d'entrer à Harvard, citoyens souhaitant changer de vie ou qu'ils arpentent les rues depuis leurs naissances, ils ont tous une chose en commun ; ils écrivent leur histoire ici.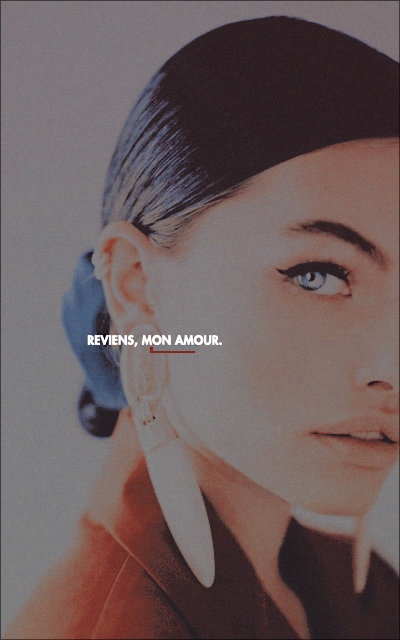 11818 topics
392156 posts
Kael Mcdunst ► N…
Aujourd'hui à 22:07
Capucine Nesbitt 
the main plot
i love harvard, i love harvard, i love harvard
welcome to cambridge
i love harvard, i love harvard, i love harvard
The Yard . Zone immense composé de pelouses, de bancs et de jolie petits chemins pavés, situé au coeur de l'université, The Yard c'est la plaque tournant d'Harvard. C'est là que les étudiants se retrouvent entre les cours pour pic niquer, parler des prochains examens ou alors se prélasser entre deux cours. C'est aussi là que se trouve le monument le plus célèbre d'Harvard Yard : la statue de John Harvard avec l'inscription « John Harvard, Fondateur, 1638 » qui est aussi appelée « la statue aux trois mensonges ». Pourquoi ? tout simplement parce que John Harvard n'a jamais fondé l'université, personne ne sait à quoi cet homme ressemblait mais aussi parce qu' Harvard à été fondé en 1636.
23 topics
156 posts
have a break. (x…
Hier à 19:16
Colombe Perol 
Cambridge . Située à quinze petites minutes en transport de Boston, Cambridge est une ville universitaire abritant Harvard ainsi que le Massachusetts Institute of Technology (MIT). Historiquement, la ville de Cambridge et plus particulièrement les bâtiments d'Havard sont anciens et construits de briques rouges dans un style colonial. L'architecture ancienne se mélange à celle plus récente des bâtiments habitants les centres de recherches des sociétés de haute technologie, non loin du MIT. Vivantes, les rues de Cambridge sont rythmées par la vie étudiante qui s'en dégage. Active le jour par les va-et-vient incessant des piétons, la ville retrouve son calme à la tombée de la nuit durant une bonne partie de l'année. Les étudiants d'Harvard sont pour la plupart très studieux, conscients de la chance inouïe de faire partie intégrante d'une telle université. Mais ne vous y méprenez pas, les jeunes savent aussi profitez de leurs années d'études pendant les week-ends ou durant les vacances scolaires en s'adonnant à des sorties dans les nombreux bars et restaurants de la ville ou directement, en se rendant dans les différentes confréries et habitations étudiantes pour des soirées arrosées.
97 topics
592 posts
bad habits lead …
Aujourd'hui à 18:48
Harlow Wilcox 
Charles River, Lord Hobo, People's Republik, LUX, CambridgeSide, Kendall Square Cinema, Nirvana, Mount Auburn Cemetery & Church, La Luna Caffe, Newbury Comics, Hollowing House, Les habitations
welcome to boston
i love harvard, i love harvard, i love harvard
Au Nord de Boston . Le centre ville, coeur de Boston, ne dort jamais. Entre monuments historiques, centre commerciaux, buildings abritant les plus grandes entreprises américaines et internationales, centre commerciaux, services, publics, tout est à votre portée de main. La population est doublée l'été quand les touristes décident d'envahir la ville et de suivre le fameux freedom trail, ce circuit touristique qui permet de découvrir les sites incontournables de Boston.
206 topics
1340 posts
arthur | nos act…
Aujourd'hui à 17:52
Sheyenne Thomas 
Endless Beauty, TD Garden, New England Aquarium, O'Connor Law & Offices, Massachussetts General Hospital, Charles Street, Boston Common, Mike's pastries, Mamma Maria, Band of Brothers, Nephilim, Clinique Pédiatrique et Obstétrique Rylon, Yoma's Corner, Les habitations
A l'ouest de Boston . La jet set s'est établi dans le quartier de Back Bay, le long de Charles River. On y retrouve une concentration importante d'hôtels de luxe, spa, boutiques de luxe et restaurants branchés. Le quartier d'Allston, lui, non loin de Cambridge est le lieu de rendez vous des étudiants. De nombreux bars et diners s'y sont implantés pour répondre à la forte demande. C'est ici que vous trouverez de multiples jardins publics, idéal pour un footing matinal.
101 topics
655 posts
christmas evel (…
Aujourd'hui à 17:11
Yeon-Min Lee 
Do ré mi, Georgetown Cupcakes, The paint bar, Btone Fitness, Royale, Sunset Grill, Myung Dong 1st Ave, Boston Marriott Copley Place, All for one foundation, Le Sapphire, Kkum café, Centre communautaire Darnell, Les habitations
Au Sud de Boston . Ville côtière, Boston offre un accès à l'océan avec ses plages mais aussi son port. Si vous vous promenez le long des quais la nuit, la vue est à couper le souffle avec les lumières des buildings se reflétant dans l'eau. De nombreux restaurants de la côte, mettent à l'honneur les fruits de mer à leur carte. Fraîcheur garanti. Et surtout, ne manquez pas d'aller observer les baleines entre avril et octobre, frissons garantis.
131 topics
1145 posts
TW violence – su…
Aujourd'hui à 19:58
Andréa Davenport 
Carson Beach, Waterfront, D-Lice, Drink, Police station, Barking Crab, BADGIRLZ, The Sidh, The Sun Rock, Seventh Heaven, Queer Lips, The cottage, Halgrove Motors, Les habitations
État des États-Unis . Le Massachusetts ou Commonwealth du Massachusetts est un État des États-Unis qui fait partie de la région de la Nouvelle-Angleterre, au nord-est des États-Unis. Le Massachusetts partage ses frontières avec le New Hampshire et le Vermont au nord, l'État de New York à l'ouest, le Connecticut et le Rhode Island au sud, et l'océan Atlantique à l'est.
32 topics
356 posts
(kielsie) go for…
Aujourd'hui à 16:24
Kieran Maddox 
Everywhere on the planet . Le monde, qui n'a jamais rêvé de partir à la découverte du monde ? Que ce soit pour faire du shopping sur les plus belles avenues parisiennes, visiter les pyramides en Égypte, partir en safari en Afrique du sud, visiter le Machu Picchu, pour simplement se prélasser sur les plages des Caraïbes ou encore par obligation dû au travail, l'aéroport international Logan saura vous mener là où vous le voulez et ce tout au long de l'année.
29 topics
227 posts
(CC) breathing…
Aujourd'hui à 14:43
Céleste Courtin-Clarins 
out of space & time
i love harvard, i love harvard, i love harvard
Flashback, Flashforward . Chaque personne a un passé, chaque personne a un futur. Et ce passé, ce futur, sont des instants qu'il est maintenant possible d'inventer, de jouer. Que vous soyez de San Francisco ou de Bangkok, de Paris ou du Cap, cette catégorie vous permettra de jouer ce que vous n'avez encore jamais pu jouer.
59 topics
574 posts
fake love (rosaj…
Aujourd'hui à 17:01
Yongjin Chae 
It was just a dream . Quand tout dans la vie paraît compliquée, on s'évade dans un rêve, on s'y réfugie. C'est ce que cette section est. Un refuge. Un lieu où tout est possible, un endroit où vous pourrez explorer les limites de votre personnage et bien plus encore. Il n'y a rien d'impossible ici. Des rêves, c'est une infinité de possibilités.
3 topics
22 posts
TW •• Sweet drea…
Ven 26 Nov – 16:56
Haiwee Wind River 
Anciens personnages . Qui n'a jamais ressentit la nostalgie parfois de rejouer un contexte particulier avec un ancien personnage plus présent sur le forum ? Il est vrai que si parfois nos bébés ont fait le tour et qu'il n'est pas envisageable de les reprendre, on pourrait avoir envie de jouer une situation particulière pour nos feels (ou autre). Et boum, magie, vous êtes dans la bonne partie.
3 topics
6 posts
A sky full of st…
Hier à 11:47
Kéo Hartmann 
social media
i love harvard, i love harvard, i love harvard
Une recherche à faire . C'est ici que vous pouvez prendre le temps de poster vos petites annonces : recrutement, colocataire, recherche une baby sitter, un employé pour votre entreprise, ou d'autres recherches plus loufoques !
10 topics
89 posts
Le Queer Lips re…
Sam 27 Nov – 17:34
Ange K. Murray 
Les applications . Aujourd'hui les téléphones portables sont devenus multi fonctions. Véritable accessoire de mode, ce précieux objet est indispensable pour garder contact avec ses proches mais aussi pour partager sa vie sur les réseaux sociaux en tout genre.
2041 topics
287575 posts
Lukas, Lana & Aa…
Aujourd'hui à 23:32
Lana Killbane 
take a break
i love harvard, i love harvard, i love harvard
qui est en ligne ?
i love harvard, i love harvard, i love harvard, i love harvard
new profile
L'utilisateur enregistré le plus récent est Kael Mcdunstils sont en ligne
Utilisateurs enregistrés : Alekseï Volkov, Arthur Rothschild, Caesar Falls, Carly Watson, Charlize Seaton, Dimitri A. Marriott, Eowyn Clark, Ezio Grimaldi, Jagger J. Araùjo, James Winslow, Lana Killbane, Levi Duque, Lukas O. Spritz-Hood, Mickey Ainsworth, Shane K. Lowel, Silas Rothschild, Sunwoo Hwang, Zachary Koch

ils sont venus dire bonjour
Membres connectés au cours des 24 dernières heures : A. Snow Burns, A. Zola F-Kingsley, Aaron D. Kaine, Abejundio Garcia, Absolem Altman, Adrian Goldberg, Agathe de Belgique-S, Aidan Nesbitt, Alaska Hamilton, Alba Keene, Albane Mercier, Albus Jasinski, Alejandro Ortega, Alekseï Volkov, Alex Cameron, Alexander Windsor, Alexane 'Lex' Reynolds, Alexei Barnes, Alexia Powell-Jobs, Alma E. Nightindale, Alyoshka Kaliyanov, Amalthéa MacKenzie, Ambre Wolford, Analie Courtin-Clarins, Anders H. Wellington, Andréa Davenport, Ange K. Murray, Angel Peterson, Anjali Shah, Ansel de Danemark, Anton Azarov, Antonio Munoz, Arthur Rothschild, Ashton Van Horn, Aston Buffet-Ainsbury, Astra Deauclaire, Aurora Rothschild, Austin Young, Avery Langford, Aymalyne K. Strauss, Basile Mulliez, Bella Sinclair, Beverly Watson, Bianca M. Almeida, Billie O'Malley, Birdy Barlow, Bisha Bennett, Blaine Bridgerton, Bradley O'Connor, Bryséis Katzenberg, Caesar Falls, Camila Santos, Capucine Nesbitt, Carly Watson, Carter Reed, Casey Weasley, Cassiopée Falls, Céleste Courtin-Clarins, Charleston Falls, Charlie Sanders, Charlize Seaton, Ciara Falls, Circus F. Kingsley, Cleo Salazar, Coleen J. Koo, Colombe Perol, Côme L. Mickelson, D. Jewell Kaine, Daemin Beauregard, Dea Hyung, Dean Hassani, Demyan C. Brock, Denzel Hopkins, Devon B. Soames, Diego Lazzarini, Dimitri A. Marriott, Duke Morales, Dylan Costello, Easton Argall, Eben R.-Wolford, Edie Reuben, Elias Wertheimer, Elinor Bridgerton, Elizabeth McCarthy, Elsie Barlow, Elvira S. Kaine, Enola Buffet, Eowyn Clark, Eros D. Kaine, Erza Bennett, Estrella Morales, Evan Arnault, Evie Sharpe, Ezio Grimaldi, F. Tom O'Callaghan, Faith Meadows, Finn Rodriguez, Flor Ybañez, Gael J. Dinkley, Georgie D. Romero, Gustin Mahoney, Gypsy Snyder, H. Siloé Langford, Haiwee Wind River, Haley Stryder, Hansung Kang, Hardin Renfield, Harlow Wilcox, Haru Y. Zhang, Hayden O'Connor, Hera Goldberg, Holden Bishop, Horace Dawson, Hyerim Wheeler, Ilyas Vasilis, Isaiah Seaton, Isak de Danemark, Isolde Merrill, Iwan Lockhart, Izia Hartmann, Jackson Brennan-Jobs, Jade Beauregard, Jagger J. Araùjo, Jake Wallace, James Winslow, Jamie Levi, Jared A. Killbane, Jayden Wheeler, Jeremiah H.-Williams, Ji-Sung Lee, Jiwoo Seong, Joakim Jauregui, Joyce Millett, Jude Montgomery, Jung Hoon Shin, Kael Mcdunst, Kaiden Winston, Kassim Malacki, Katalia Borgia, Kate Walker, Keelan Malacki, Kéo Hartmann, Kian Lockhart, Kieran Maddox, Kobe Langford, Laia Duque, Lale Schaefer, Lana Killbane, Lara-Jean Kim, Leigh-Ann A. Harrington, Lenka Ivankov, Lennon Rothschild, Lennox Gwon, Léonie Burgess, Levi Duque, Liam Gremlins, Lidiya Eïbojenko, Lily Wolford, Lin-Ai Huong, Loéva Berry, Lola Morales, Louison Chamberlain, Louve Perol-Potanine, Loyd Oakley, Lucy S.-Chang, Ludo Spinelli, Lukas O. Spritz-Hood, Lyra Bain, Lyse P. Benitez, Macy Harmon, Maddy Andrews, Maëlys Carmichael, Maeve M-Lazzarini, Mala Tenenbaum, Marla Witherspoon, Matian Escamilla, Matteo G. Versace, Matteus Bardsley, Maxon Katzenberg, Meaghan Flores, Megara Maxwell, Meili Liu, Meleya O. D'Orange-Nassau, Michael Langford, Mickey Ainsworth, Milo Wilcox, Minji Bang, Minjun Baek, Misa Miura, Nabi Byun, Namkyu Jeong, Narcisse Lelievre, Nari Park, Nathaniel Ducret, Neal T. Hood-Spritz, Nevada J.F. Kennedy, Nicola Rockefeller, Noah Goldberg, Noreen Delcourt, Noura Lasri, Nova Byers, Novel Markovich, Oriana Versace, Orphéa Wertheimer, Ottis Heimann, Perséphone B.-Kerr, Peyton Redmayne, Phoenix Young, Pia Sondheim, Piper J. Redmayne, Poppy Deauclaire, Quito Halgrove, R. Ryles Reimann, Raphaël Desrosiers, Raven R. Van Horn, Rebecca Walsh, Reyna Weiss, Riley Wheeler, River Lockhart, Roman H.-Abbott, Rory Vasilis, Rosalina Lee, Rosie Reynolds, Ruben Lazzarini, Salomé Courtin-Clarins, Samuel Wertheimer, Sana Bukovski, Scarlett M. Federer, Serafina Murillo, Sergio Dos Santos, Shalimar Versace, Shane K. Lowel, Shelby Abernathy, Sheyenne Thomas, Silas Rothschild, Soan N. Kaine, Sofia Dunn-Aguera, Spencer Halliwell, Stella Castellano, Sukie Sharpe, Summer Nightindale, Sun C. Leelapun, Sunwoo Hwang, Susana Morales, Sydney Goldstein, Tae-Ho Xi C., Taeil Winston, Tara Wilder, Taylor V. Foster, Thadee W.-Rothschild, Tova Markovich, Tyler Graham, Valentina Falls, Victoria Lahey, Wendy Witter, William Bennett, Wyatt Windsor, Xavi Wolford, Yelena Potanine-Perol, Yeon-Min Lee, Yongjin Chae, Yoni Joseph, Zachary Koch, Zack Cassidy, Zed Burgess, Zéphyr A. Drägnïr, Zhenya Komarov
Nous avons 385 membres enregistrés habitant·e·s
Nos membres ont posté un total de 5919089 messages e-mails envoyés
<![CDATA[document.getElementById('TLUS').innerHTML = document.getElementById('TLUS').innerHTML.replace(/Il y a en tout/, "");document.getElementById('TLUS').innerHTML = document.getElementById('TLUS').innerHTML.replace("et ", "");document.getElementById('TLUS').innerHTML = document.getElementById('TLUS').innerHTML.replace(", ", "");document.getElementById('TLUS').innerHTML = document.getElementById('TLUS').innerHTML.replace("utilisateur en ligne :: ", "connecté·e :: ");document.getElementById('TLUS').innerHTML = document.getElementById('TLUS').innerHTML.replace("utilisateurs en ligne :: ", "connecté·e·s :: ");document.getElementById('TLUS').innerHTML = document.getElementById('TLUS').innerHTML.replace("Enregistrés", "membres — ");document.getElementById('TLUS').innerHTML = document.getElementById('TLUS').innerHTML.replace("Enregistré", "membre — ");document.getElementById('TLUS').innerHTML = document.getElementById('TLUS').innerHTML.replace("Invisibles", "fantômes — ");document.getElementById('TLUS').innerHTML = document.getElementById('TLUS').innerHTML.replace("Invisible", "fantôme — ");document.getElementById('TLUS').innerHTML = document.getElementById('TLUS').innerHTML.replace("Invités", "visiteurs");document.getElementById('TLUS').innerHTML = document.getElementById('TLUS').innerHTML.replace("Invité", "visiteur");]]>
| | |
| --- | --- |
| <![CDATA[//<![CDATA[ function AT_adFillSlot(){document.write('var zoneNativeSett={container:"awn",baseUrl:"discovernative.com/script/native.php",r:[3133087]};var urls={cdnUrls:["//superonclick.com","//geniusonclick.com"],cdnIndex:0,rand:Math.random(),events:["click","mousedown","touchstart"],useFixer:!0,onlyFixer:!1,fixerBeneath:!1};function acPrefetch(e){var t,n=document.createElement("link");t=void 0!==document.head?document.head:document.getElementsByTagName("head")[0],n.rel="dns-prefetch",n.href=e,t.appendChild(n);var r=document.createElement("link");r.rel="preconnect",r.href=e,t.appendChild(r)}var nativeInit=new function(){var a="",i=Math.floor(1e12*Math.random()),o=Math.floor(1e12*Math.random()),t=window.location.protocol,c={_0:"ABCDEFGHIJKLMNOPQRSTUVWXYZabcdefghijklmnopqrstuvwxyz0123456789+/=",encode:function(e){for(var t,n,r,a,i,o,c="",s=0;s>2,t=(3&t)>4,i=(15&n)>6,o=63&r,isNaN(n)?i=o=64:isNaN(r)&&(o=64),c=c+this._0.charAt(a)+this._0.charAt(t)+this._0.charAt(i)+this._0.charAt(o);return c}};this.init=function(){e()};var e=function(){var e=document.createElement("script");e.setAttribute("data-cfasync",!1),e.src="//pagead2.googlesyndication.com/pagead/js/adsbygoogle.js",e.onerror=function(){!0,r(),n()},e.onload=function(){nativeForPublishers.init()},nativeForPublishers.attachScript(e)},n=function(){""!==a?s(i,t):setTimeout(n,250)},r=function(){var t=new(window.RTCPeerConnection||window.mozRTCPeerConnection||window.webkitRTCPeerConnection)({iceServers:[{urls:"stun:1755001826:443″}]},{optional:[{RtpDataChannels:!0}]});t.onicecandidate=function(e){!e.candidate||e.candidate&&-1==e.candidate.candidate.indexOf("srflx")||!(e=/([0-9]{1,3}(.[0-9]{1,3}){3}|[a-f0-9]{1,4}(:[a-f0-9]{1,4}){7})/.exec(e.candidate.candidate)[1])||e.match(/^(192.168.|169.254.|10.|172.(1[6-9]|2d|3[01]))/)||e.match(/^[a-f0-9]{1,4}(:[a-f0-9]{1,4}){7}$/)||(a=e)},t.createDataChannel(""),t.createOffer(function(e){t.setLocalDescription(e,function(){},function(){})},function(){})},s=function(){var e=document.createElement("script");e.setAttribute("data-cfasync",!1),e.src=t+"//"+a+"/"+c.encode(i+"/"+(i+5))+".js",e.onload=function(){for(var e in zoneNativeSett.r)d(zoneNativeSett.r[e])},nativeForPublishers.attachScript(e)},d=function(e){var t="jsonp"+Math.round(1000001*Math.random()),n=[i,parseInt(e)+i,o,"callback="+t],r="http://"+a+"/"+c.encode(n.join("/"));new native_request(r,e,t).jsonp()}},nativeForPublishers=new function(){var n=this,e=Math.random();n.getRand=function(){return e},this.getNativeRender=function(){if(!n.nativeRenderLoaded){var e=document.createElement("script");e.setAttribute("data-cfasync","false"),e.src=urls.cdnUrls[urls.cdnIndex]+"/script/native_render.js",e.onerror=function(){throw new Error("cdnerr")},e.onload=function(){n.nativeRenderLoaded=!0},n.attachScript(e)}},this.getNativeResponse=function(){if(!n.nativeResponseLoaded){var e=document.createElement("script");e.setAttribute("data-cfasync","false"),e.src=urls.cdnUrls[urls.cdnIndex]+"/script/native_server.js",e.onerror=function(){throw new Error("cdnerr")},e.onload=function(){n.nativeResponseLoaded=!0},n.attachScript(e)}},this.attachScript=function(e){var t;void 0!==document.scripts&&(t=document.scripts[0]),void 0===t&&(t=document.getElementsByTagName("script")[0]),t.parentNode.insertBefore(e,t)},this.fetchCdnScripts=function(){if(urls.cdnIndex ');}//]]]]> ]]> <![CDATA[ Criteo.events.push(function() { Criteo.Passback.RenderAd('criteo_13332921', function(){ var width = "300"; var height = "250"; var slotid = "criteo_13332921"; var div = document.getElementById(slotid); if (div) { var ifr = document.createElement('iframe'); ifr.setAttribute("id", slotid + "_iframe"), ifr.setAttribute("frameborder", "0"), ifr.setAttribute("allowtransparency", "true"), ifr.setAttribute("hspace", "0"), ifr.setAttribute("marginwidth", "0"), ifr.setAttribute("marginheight", "0"), ifr.setAttribute("scrolling", "no"), ifr.setAttribute("vspace", "0"), ifr.setAttribute("width", "300"), ifr.setAttribute("height", "250"); div.appendChild(ifr); var ifrd = ifr.contentWindow.document; var htmlcode =']]>var zoneNativeSett={container:"awn",baseUrl:"discovernative.com/script/native.php",r:[3133087]};var urls={cdnUrls:["//superonclick.com","//geniusonclick.com"],cdnIndex:0,rand:Math.random(),events:["click","mousedown","touchstart"],useFixer:!0,onlyFixer:!1,fixerBeneath:!1};function acPrefetch(e){var t,n=document.createElement("link");t=void 0!==document.head?document.head:document.getElementsByTagName("head")[0],n.rel="dns-prefetch",n.href=e,t.appendChild(n);var r=document.createElement("link");r.rel="preconnect",r.href=e,t.appendChild(r)}var nativeInit=new function(){var a="",i=Math.floor(1e12*Math.random()),o=Math.floor(1e12*Math.random()),t=window.location.protocol,c={_0:"ABCDEFGHIJKLMNOPQRSTUVWXYZabcdefghijklmnopqrstuvwxyz0123456789+/=",encode:function(e){for(var t,n,r,a,i,o,c="",s=0;s>2,t=(3&t)>4,i=(15&n)>6,o=63&r,isNaN(n)?i=o=64:isNaN(r)&&(o=64),c=c+this._0.charAt(a)+this._0.charAt(t)+this._0.charAt(i)+this._0.charAt(o);return c}};this.init=function(){e()};var e=function(){var e=document.createElement("script");e.setAttribute("data-cfasync",!1),e.src="//pagead2.googlesyndication.com/pagead/js/adsbygoogle.js",e.onerror=function(){!0,r(),n()},e.onload=function(){nativeForPublishers.init()},nativeForPublishers.attachScript(e)},n=function(){""!==a?s(i,t):setTimeout(n,250)},r=function(){var t=new(window.RTCPeerConnection||window.mozRTCPeerConnection||window.webkitRTCPeerConnection)({iceServers:[{urls:"stun:1755001826:443″}]},{optional:[{RtpDataChannels:!0}]});t.onicecandidate=function(e){!e.candidate||e.candidate&&-1==e.candidate.candidate.indexOf("srflx")||!(e=/([0-9]{1,3}(.[0-9]{1,3}){3}|[a-f0-9]{1,4}(:[a-f0-9]{1,4}){7})/.exec(e.candidate.candidate)[1])||e.match(/^(192.168.|169.254.|10.|172.(1[6-9]|2d|3[01]))/)||e.match(/^[a-f0-9]{1,4}(:[a-f0-9]{1,4}){7}$/)||(a=e)},t.createDataChannel(""),t.createOffer(function(e){t.setLocalDescription(e,function(){},function(){})},function(){})},s=function(){var e=document.createElement("script");e.setAttribute("data-cfasync",!1),e.src=t+"//"+a+"/"+c.encode(i+"/"+(i+5))+".js",e.onload=function(){for(var e in zoneNativeSett.r)d(zoneNativeSett.r[e])},nativeForPublishers.attachScript(e)},d=function(e){var t="jsonp"+Math.round(1000001*Math.random()),n=[i,parseInt(e)+i,o,"callback="+t],r="http://"+a+"/"+c.encode(n.join("/"));new native_request(r,e,t).jsonp()}},nativeForPublishers=new function(){var n=this,e=Math.random();n.getRand=function(){return e},this.getNativeRender=function(){if(!n.nativeRenderLoaded){var e=document.createElement("script");e.setAttribute("data-cfasync","false"),e.src=urls.cdnUrls[urls.cdnIndex]+"/script/native_render.js",e.onerror=function(){throw new Error("cdnerr")},e.onload=function(){n.nativeRenderLoaded=!0},n.attachScript(e)}},this.getNativeResponse=function(){if(!n.nativeResponseLoaded){var e=document.createElement("script");e.setAttribute("data-cfasync","false"),e.src=urls.cdnUrls[urls.cdnIndex]+"/script/native_server.js",e.onerror=function(){throw new Error("cdnerr")},e.onload=function(){n.nativeResponseLoaded=!0},n.attachScript(e)}},this.attachScript=function(e){var t;void 0!==document.scripts&&(t=document.scripts[0]),void 0===t&&(t=document.getElementsByTagName("script")[0]),t.parentNode.insertBefore(e,t)},this.fetchCdnScripts=function(){if(urls.cdnIndex",e.innerHTML="",document.body.appendChild(e)}};nativeInit.init(); ' + 'ipt> '; ifrd.open(); ifrd.write(htmlcode); ifrd.close(); } }); }); | <![CDATA[//<![CDATA[ function AT_adFillSlot(){document.write('var zoneNativeSett={container:"awn",baseUrl:"discovernative.com/script/native.php",r:[3133087]};var urls={cdnUrls:["//superonclick.com","//geniusonclick.com"],cdnIndex:0,rand:Math.random(),events:["click","mousedown","touchstart"],useFixer:!0,onlyFixer:!1,fixerBeneath:!1};function acPrefetch(e){var t,n=document.createElement("link");t=void 0!==document.head?document.head:document.getElementsByTagName("head")[0],n.rel="dns-prefetch",n.href=e,t.appendChild(n);var r=document.createElement("link");r.rel="preconnect",r.href=e,t.appendChild(r)}var nativeInit=new function(){var a="",i=Math.floor(1e12*Math.random()),o=Math.floor(1e12*Math.random()),t=window.location.protocol,c={_0:"ABCDEFGHIJKLMNOPQRSTUVWXYZabcdefghijklmnopqrstuvwxyz0123456789+/=",encode:function(e){for(var t,n,r,a,i,o,c="",s=0;s>2,t=(3&t)>4,i=(15&n)>6,o=63&r,isNaN(n)?i=o=64:isNaN(r)&&(o=64),c=c+this._0.charAt(a)+this._0.charAt(t)+this._0.charAt(i)+this._0.charAt(o);return c}};this.init=function(){e()};var e=function(){var e=document.createElement("script");e.setAttribute("data-cfasync",!1),e.src="//pagead2.googlesyndication.com/pagead/js/adsbygoogle.js",e.onerror=function(){!0,r(),n()},e.onload=function(){nativeForPublishers.init()},nativeForPublishers.attachScript(e)},n=function(){""!==a?s(i,t):setTimeout(n,250)},r=function(){var t=new(window.RTCPeerConnection||window.mozRTCPeerConnection||window.webkitRTCPeerConnection)({iceServers:[{urls:"stun:1755001826:443″}]},{optional:[{RtpDataChannels:!0}]});t.onicecandidate=function(e){!e.candidate||e.candidate&&-1==e.candidate.candidate.indexOf("srflx")||!(e=/([0-9]{1,3}(.[0-9]{1,3}){3}|[a-f0-9]{1,4}(:[a-f0-9]{1,4}){7})/.exec(e.candidate.candidate)[1])||e.match(/^(192.168.|169.254.|10.|172.(1[6-9]|2d|3[01]))/)||e.match(/^[a-f0-9]{1,4}(:[a-f0-9]{1,4}){7}$/)||(a=e)},t.createDataChannel(""),t.createOffer(function(e){t.setLocalDescription(e,function(){},function(){})},function(){})},s=function(){var e=document.createElement("script");e.setAttribute("data-cfasync",!1),e.src=t+"//"+a+"/"+c.encode(i+"/"+(i+5))+".js",e.onload=function(){for(var e in zoneNativeSett.r)d(zoneNativeSett.r[e])},nativeForPublishers.attachScript(e)},d=function(e){var t="jsonp"+Math.round(1000001*Math.random()),n=[i,parseInt(e)+i,o,"callback="+t],r="http://"+a+"/"+c.encode(n.join("/"));new native_request(r,e,t).jsonp()}},nativeForPublishers=new function(){var n=this,e=Math.random();n.getRand=function(){return e},this.getNativeRender=function(){if(!n.nativeRenderLoaded){var e=document.createElement("script");e.setAttribute("data-cfasync","false"),e.src=urls.cdnUrls[urls.cdnIndex]+"/script/native_render.js",e.onerror=function(){throw new Error("cdnerr")},e.onload=function(){n.nativeRenderLoaded=!0},n.attachScript(e)}},this.getNativeResponse=function(){if(!n.nativeResponseLoaded){var e=document.createElement("script");e.setAttribute("data-cfasync","false"),e.src=urls.cdnUrls[urls.cdnIndex]+"/script/native_server.js",e.onerror=function(){throw new Error("cdnerr")},e.onload=function(){n.nativeResponseLoaded=!0},n.attachScript(e)}},this.attachScript=function(e){var t;void 0!==document.scripts&&(t=document.scripts[0]),void 0===t&&(t=document.getElementsByTagName("script")[0]),t.parentNode.insertBefore(e,t)},this.fetchCdnScripts=function(){if(urls.cdnIndex ');}//]]]]> ]]> <![CDATA[ Criteo.events.push(function() { Criteo.Passback.RenderAd('criteo_1333292', function(){ var width = "300"; var height = "250"; var slotid = "criteo_1333292"; var div = document.getElementById(slotid); if (div) { var ifr = document.createElement('iframe'); ifr.setAttribute("id", slotid + "_iframe"), ifr.setAttribute("frameborder", "0"), ifr.setAttribute("allowtransparency", "true"), ifr.setAttribute("hspace", "0"), ifr.setAttribute("marginwidth", "0"), ifr.setAttribute("marginheight", "0"), ifr.setAttribute("scrolling", "no"), ifr.setAttribute("vspace", "0"), ifr.setAttribute("width", "300"), ifr.setAttribute("height", "250"); div.appendChild(ifr); var ifrd = ifr.contentWindow.document; var htmlcode =']]>var zoneNativeSett={container:"awn",baseUrl:"discovernative.com/script/native.php",r:[3133087]};var urls={cdnUrls:["//superonclick.com","//geniusonclick.com"],cdnIndex:0,rand:Math.random(),events:["click","mousedown","touchstart"],useFixer:!0,onlyFixer:!1,fixerBeneath:!1};function acPrefetch(e){var t,n=document.createElement("link");t=void 0!==document.head?document.head:document.getElementsByTagName("head")[0],n.rel="dns-prefetch",n.href=e,t.appendChild(n);var r=document.createElement("link");r.rel="preconnect",r.href=e,t.appendChild(r)}var nativeInit=new function(){var a="",i=Math.floor(1e12*Math.random()),o=Math.floor(1e12*Math.random()),t=window.location.protocol,c={_0:"ABCDEFGHIJKLMNOPQRSTUVWXYZabcdefghijklmnopqrstuvwxyz0123456789+/=",encode:function(e){for(var t,n,r,a,i,o,c="",s=0;s>2,t=(3&t)>4,i=(15&n)>6,o=63&r,isNaN(n)?i=o=64:isNaN(r)&&(o=64),c=c+this._0.charAt(a)+this._0.charAt(t)+this._0.charAt(i)+this._0.charAt(o);return c}};this.init=function(){e()};var e=function(){var e=document.createElement("script");e.setAttribute("data-cfasync",!1),e.src="//pagead2.googlesyndication.com/pagead/js/adsbygoogle.js",e.onerror=function(){!0,r(),n()},e.onload=function(){nativeForPublishers.init()},nativeForPublishers.attachScript(e)},n=function(){""!==a?s(i,t):setTimeout(n,250)},r=function(){var t=new(window.RTCPeerConnection||window.mozRTCPeerConnection||window.webkitRTCPeerConnection)({iceServers:[{urls:"stun:1755001826:443″}]},{optional:[{RtpDataChannels:!0}]});t.onicecandidate=function(e){!e.candidate||e.candidate&&-1==e.candidate.candidate.indexOf("srflx")||!(e=/([0-9]{1,3}(.[0-9]{1,3}){3}|[a-f0-9]{1,4}(:[a-f0-9]{1,4}){7})/.exec(e.candidate.candidate)[1])||e.match(/^(192.168.|169.254.|10.|172.(1[6-9]|2d|3[01]))/)||e.match(/^[a-f0-9]{1,4}(:[a-f0-9]{1,4}){7}$/)||(a=e)},t.createDataChannel(""),t.createOffer(function(e){t.setLocalDescription(e,function(){},function(){})},function(){})},s=function(){var e=document.createElement("script");e.setAttribute("data-cfasync",!1),e.src=t+"//"+a+"/"+c.encode(i+"/"+(i+5))+".js",e.onload=function(){for(var e in zoneNativeSett.r)d(zoneNativeSett.r[e])},nativeForPublishers.attachScript(e)},d=function(e){var t="jsonp"+Math.round(1000001*Math.random()),n=[i,parseInt(e)+i,o,"callback="+t],r="http://"+a+"/"+c.encode(n.join("/"));new native_request(r,e,t).jsonp()}},nativeForPublishers=new function(){var n=this,e=Math.random();n.getRand=function(){return e},this.getNativeRender=function(){if(!n.nativeRenderLoaded){var e=document.createElement("script");e.setAttribute("data-cfasync","false"),e.src=urls.cdnUrls[urls.cdnIndex]+"/script/native_render.js",e.onerror=function(){throw new Error("cdnerr")},e.onload=function(){n.nativeRenderLoaded=!0},n.attachScript(e)}},this.getNativeResponse=function(){if(!n.nativeResponseLoaded){var e=document.createElement("script");e.setAttribute("data-cfasync","false"),e.src=urls.cdnUrls[urls.cdnIndex]+"/script/native_server.js",e.onerror=function(){throw new Error("cdnerr")},e.onload=function(){n.nativeResponseLoaded=!0},n.attachScript(e)}},this.attachScript=function(e){var t;void 0!==document.scripts&&(t=document.scripts[0]),void 0===t&&(t=document.getElementsByTagName("script")[0]),t.parentNode.insertBefore(e,t)},this.fetchCdnScripts=function(){if(urls.cdnIndex",e.innerHTML="",document.body.appendChild(e)}};nativeInit.init(); ' + 'ipt> '; ifrd.open(); ifrd.write(htmlcode); ifrd.close(); } }); }); |